SEE OPPORTUNITIES
AND USE THEM FIRST
600+
EMPLOYES
complete engineering stuff including
developers, digital artist, animators,
game designers, musicians,
QA engineers and DevOps
17
YEARS
on the global market
FULL SPECTRUM OF TALENT
From idea hunting, concepts and storyboarding too Full Backend Development and continuous improvement
Regardless of your location and occupation – you are sure to have come across the products developed by our professionals. ONSEO is a new name, however, 32 years of experience and success stories of a wide range of IT-products are behind it. The software for telecom and education, cloud solutions, FinTech products, games, speech recognition technologies and a multitude of other innovations helped hundreds of millions of people discover a brand new digital era.
ONSEO is an integration of a trustworthy business-platform with an innovative search. We are united by the idea of creating successful IT-projects and world-class products. We have everything necessary at our disposal: boasting a wide stack of technologies, a proven professional team and a reliable business support system, international recognition. Besides, the most important thing is the experience and ability to integrate modern technologies into new projects, ideas, solutions. To achieve all this we have had a long way. Our story started in 1986 when Alex Ousach created one of the first IT-companies in our country.
"To see the possibilities and be the first to do everything – it used to be and it is a key to success in every activity and in every country. In the modern dynamic world, information becomes more accessible and open. The ability to recognize a unique combination that reveals a new opportunity among all information data – is a key primary skill. The second skill is to gather a team of like-minded people and inspire them. This is our success formula" – retells Alex Ousach.
During all these years the company has been dynamically developing. Computer Multimedia Systems, Flextronics Design Ukraine, Aricent Ukraine, Frog Design, Orneon, Win Interactive – the names have changed, new focus areas have emerged, the business scale has dramatically increased, the team has become bigger as well, both projects and the scope of activity have enlarged – however, the essence still remains the same – to always move forward, be the best in the market, always take care of the employees. Currently, creating top trendy gaming products for major players of the global market, experiencing a new stage of becoming a global company, ONSEO firmly follows its fundamental principles: development, reaching perfection, being people-centered: employees, customers, users. ONSEO clearly remembers the past achievements, however, it focuses mostly on the future. Working in one of the most dynamic markets in the world, it is always crucial to be a few steps ahead, to be constantly learning, to be able not to miss upcoming opportunities, follow the quality standards and keep in mind that every business and all products are backed by individuals.
1992
2002
2006
2009
2010
2012
2015
Computer Multimedia Systems
Flextronics Design Ukraine
Aricent Ukraine
Frog Design
Orneon
Win Interactive
Onseo
OUR TEAMS AND OFFICES
OUR TEAMS AND OFFICES
Are you IT specialist looking for a progressive company to work at?
WHY PARTNERS WITH US
WHY PARTNERS WITH US
Protection of confidentiality
LATEST NEWS AND INSIGHTS
LATEST NEWS AND INSIGHTS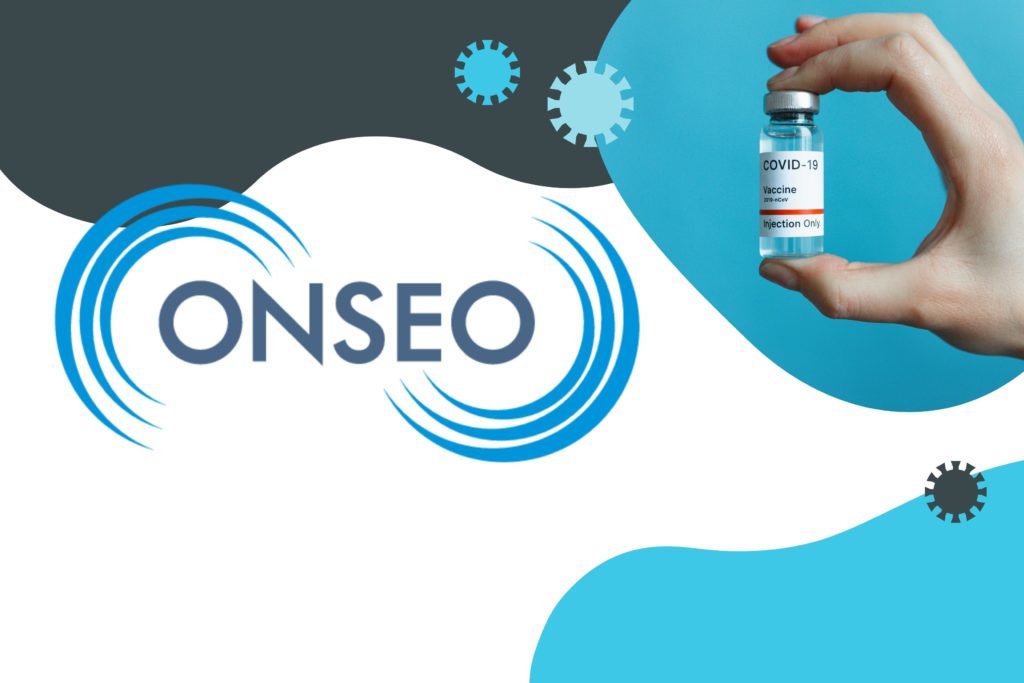 Covid-19 vaccination program
-
About 400 of our employees and their relatives have got the first dose of Pfizer this week. We are delighted that we had the opportunity to take care of our employees and their loved ones! A mobile medical team vaccinated in accordance with all the rules in our office. They took the temperature, blood pressure and […]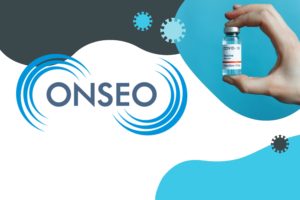 Covid-19 vaccination program
-
About 400 of our employees and their relatives have got the first dose of Pfizer…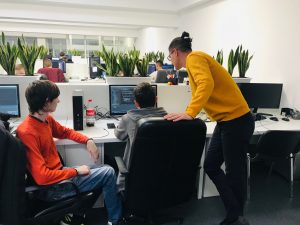 Courses on programming for students from Vinnytsia National Technical University
-
ONSEO holds regular courses on programming for students from Vinnytsia National Technical University. The recent…